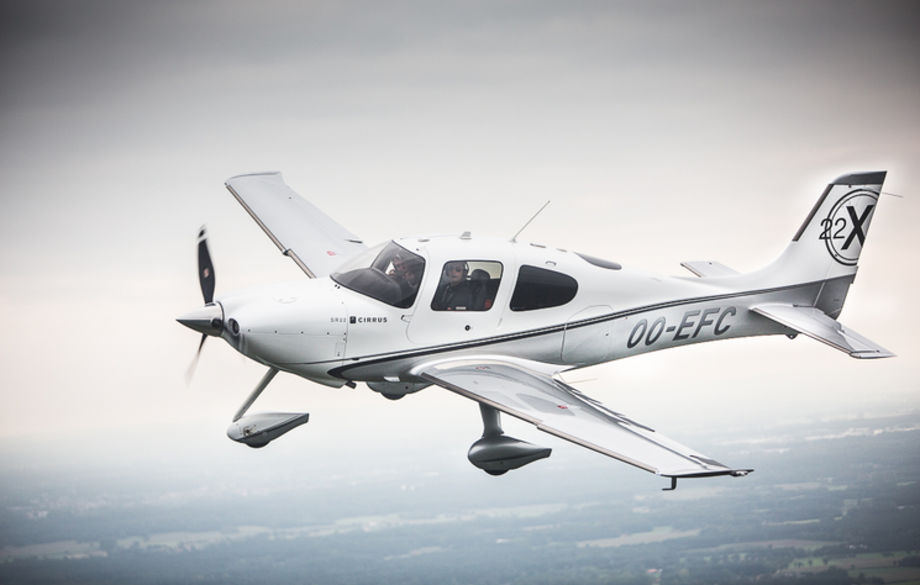 Business Jet operator ASL obtains its ATO certificate and inaugurates Elite Pilot Training Center
28/03/17 Business Jet operator ASL obtains its ATO certificate and inaugurates Elite Pilot Training Center
Belgium and Netherlands based business jet operator ASL-JetNetherlands has obtained an EASA ATO (Approved Training Organization) certificate from the Belgian Civil Aviation Authorities (BCAA) for its new subsidiary, Elite Pilot Training Center (EPTC).
The company launched the Elite Pilot Training Center project in 2016, in response to an increasing demand for business-oriented & VIP flight training.
The newly formed company, fully subsidiary of ASL, will offer EASA approved training programs in Belgium under a new and unique business (aviation) oriented approach.
Two types of clients are targeted under this ambitious project. First of all, EPTC wants to attract business men and women who are interested in getting their private pilot license (PPL) and later on to add additional qualifications on their licenses, such as the Night Rating and the Instrument Rating (IR).
ASL CEO, Philippe Bodson, strongly believes that there is a niche market for this type of training and for this particular "VIP" approach:
"As a leading business jet operator, we fly business people everyday, and from time to time, our clients come to the cockpit and talk with our pilots and tell them how much they would like to learn how to fly."
This is one of the reasons that encouraged Philippe Bodson to create a business oriented/VIP Flying Club. A first project was launched in 2012 with "Elite Flying Club", which offered FAA Private Pilot Licenses that the pilots could later on convert into EASA licenses. But it rapidly became obvious that the company had to offer EASA compliant training programs in order to avoid the passage through the FAA world, and in order to meet with the highest standards of the industry.
"We offer a unique tailored approach to our customers. Our approach to training is in line with our business aviation operation and with our 20 years of experience in offering exclusive personalized services to our customers. People who train with Elite Pilot Training Center will be offered a tailor-made training program, based on their availability and on their personal agenda. It will be a one-to-one program, whereby our clients will be able to build up their program directly with their flight instructor. Ground training is done entirely on-line, using interactive courses on computer or tablet."
Philippe Bodson insists on the importance of being a full subsidiary of ASL (and JetNetherlands).
"The instructors who will fly for EPTC are also pilots for ASL. We want our clients to feel the connection between the two activities and to feel the very high level of professionalism that exists within the company. ASL holds an AOC (Air Operator Certificate), which is a testimony for safety and compliance with the stringiest regulations. Having EPTC Flight Training activities "hosted" by ASL will also generate a lot of interactions between our clients, our staff and our crews. But besides that, I believe this new project will generate interest in private and business aviation in general".
Elite Pilot Training Center is hosted in the facilities of ASL at the airport of Antwerp-Deurne in Belgium. The company will start offering training two Cirrus-type aircraft (one Cirrus SR20 and one Cirrus SR22) as well as two state-of-the-art Redbird Full-flight simulators (one being based on the Cirrus SR20 and one being based on the Cessna Citation Mustang jet).
The company wants to differentiate itself from other "traditional" flying clubs and flight schools by offering advanced and high-end training tools and facilities.
"We want our customers to either get the taste of business aviation, or to maintain that feeling that they have when they fly with an ASL aircraft while they are training with EPTC."
Next to attracting business people for their pilot license, ASL also wants to use its ATO certificate to offer specific business aviation related training programs.
"At first, we are going to use our own training center to carry out internal training for our pilots, such as the base training upon completion of a type rating course, or recurrent training on certain aircraft types. This is a very innovative approach for a business jet operator, and in the future, we want to expand our training portfolio to cover more training programs and have full control over our training programs. At this stage, most of the training is done externally with other training organizations, which is good, but being able to perform some of your training in-house offers you the possibility to tailor it entirely to your operation and to contribute to an improvement in safety."
Initially, the training programs offered on ASL's aircraft through EPTC will be limited to ASL flight crews, but the company nourishes the ambition to offer external business-aviation oriented training as well in the future.
For more information about EPTC, visit www.eptc.be.
More news
ASL Group will fly the all-electric vertical take-off and landing jet, Lilium.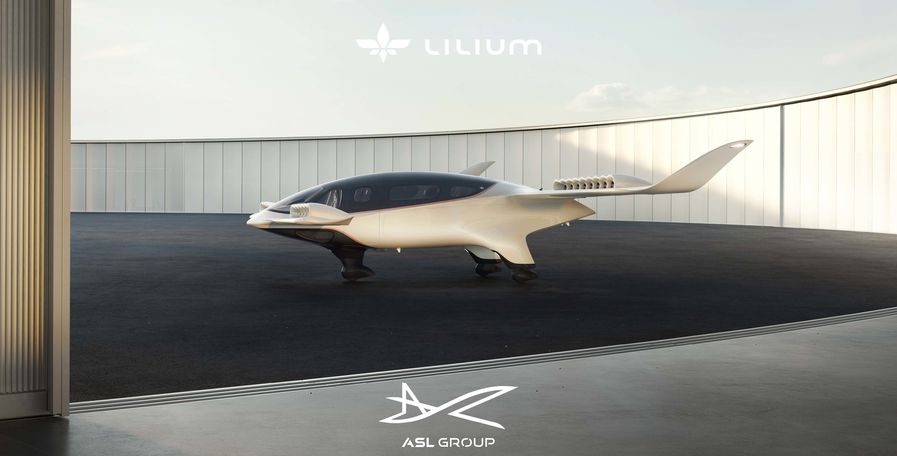 19/07 ASL Group signed an agreement with Lilium, developer of the first all-electric Jet.
lees meer
Do you wish to contact us?
For all inquiries or requests: visit our quote request page.