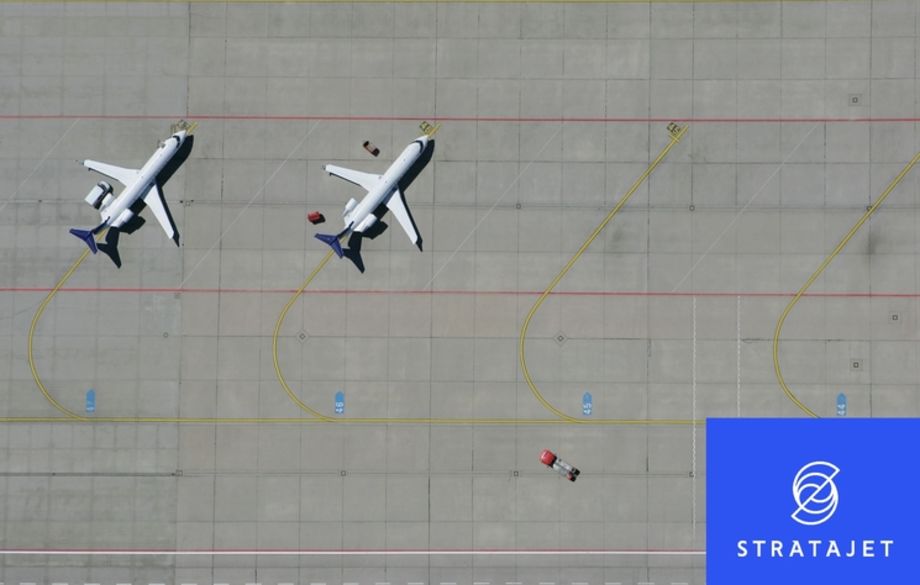 ASL-JetNetherlands fleet added to Stratajet booking platform
25/07/16 - Stratajet adds leading European aircraft operator to its cutting-edge private jet booking platform. - Stratajet customers will have access to over 15 aircraft types in ASL JetNetherlands' combined fleet. - Partnership means increased access to private
LONDON, July 2016: Stratajet today announced the addition of the joint aircraft operator ASL-JetNetherlands to its private jet booking platform.
The agreement will see the ASL-JetNetherlands fleet made available to book via Stratajet.com, the worlds first platform that allows for customers to search for, compare and book private jets flights in real-time, with the aim of making private jet travel more widely accessible.
ASL-JetNetherlands is one of Europe's most important business jet operators following a merger agreement between ASL, a leading European business jet operator having its head offices in Belgium, and leading Dutch business jet company JetNetherlands. With two decades of expertise in private jet management and chartering, as well as a fleet of more than 30 aircraft, ASL-JetNetherlands will help bolster the already significant Stratajet offering.
As part of its fleet, ASL-JetNetherlands also boasts Europe's first Embraer Legacy 450, which offers an unparelled combination of payload capacity, range and performance as well as an unrivalled level of comfort and safety to its passengers. The Legacy 450 is the biggest aircraft capable of operating in/out of St Tropez airport (La Mole), where a temporary base has been established for the summer to perform charter flights out of the French Riviera's most exclusive airport.
Jonny Nicol, Stratajet Founder & CEO, commented: "As the amalgamation of two of Europe's leading aircraft operators, ASL-JetNetherlands' expertise across the business aviation industry is second-to-none. Giving Stratajet customers access to the company's fleet, which compromises a range of aircraft that can fulfill all flying needs, will help us open up private jet travel to a wider audience and make it even easier for our customers to take control of their travel. The Stratajet platform is designed to simplify the private jet travel process and, with the addition of ASL JetNetherlands' professional approach, we can offer more discerning travellers the level of service they deserve."
Philippe Bodson, Chief Executive Officer of ASL-JetNetherlands, added: "We share Stratajet's vision of giving travellers back the luxury of time and, with the introduction of ASL-JetNetherlands' combined fleet to the Stratajet platform, we are in a perfect position to ensure that more customers travel from point A to B with no delays, lengthy queues or crowds. With the choice of over 15 aircraft types in our combined fleet, we are confident we are a perfect partner to Stratajet's vision of giving more travellers access to private aviation."
About Stratajet:
Stratajet is the world's first real-time private jet booking platform using the power of technology to give its passengers total control and freedom. The company was founded in 2010 by Jonathan Nicol, an ex-commercial pilot who realised the archaic and inefficient state of the modern private jet business and decided to do something about it.
The technology behind Stratajet is exceptionally complex – hence taking five years to build – while Stratajet's inventory management software integrates seamlessly with an aircraft operator's existing system. The software includes advanced quoting and CRM tools, allowing Stratajet to show operator availability and prices direct to the public without manual interaction.

By providing access to aircrafts in this manner, Stratajet is helping operators achieve increased revenue and efficiency, whilst helping to bring down costs for the consumer.
About ASL-JetNetherlands:
ASL-JetNetherlands is one of Europe's leading business aviation management company and business jet operator which resulted from the union between Belgium's ASL and the Dutch company JetNetherlands. Both companies having more than 20 years of experience and expertise in business aviation, the combination of their respective experience and resources allows them to offer a comprehensive portfolio of high quality services and a very wide fleet of latest generation aircraft ranging through all the categories of turboprops and jets currently on the market.
ASL-JetNetherlands has built a strong reputation as being an innovative, progressive, dynamic and customer-oriented company.
Media contact & Public relations:
Maxime Wauters
+32 475 84 84 31
Maxime.wauters@aslgroup.eu
More news
ASL Group will fly the all-electric vertical take-off and landing jet, Lilium.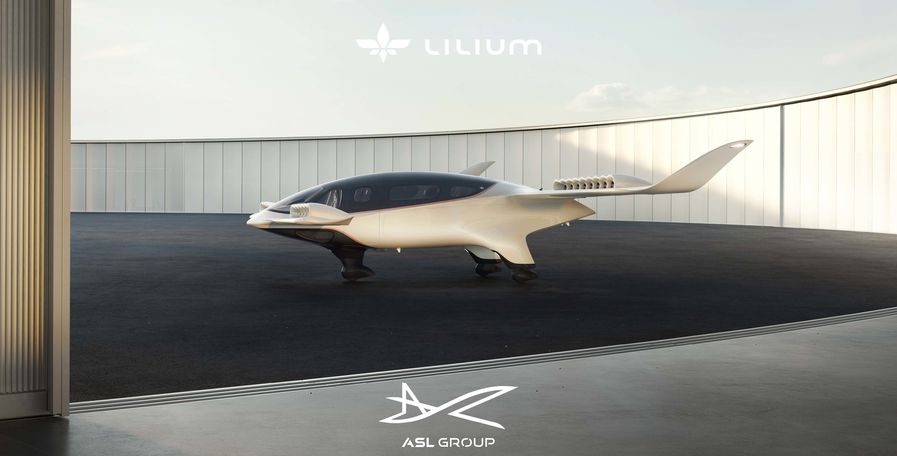 19/07 ASL Group signed an agreement with Lilium, developer of the first all-electric Jet.
lees meer
Do you wish to contact us?
For all inquiries or requests: visit our quote request page.