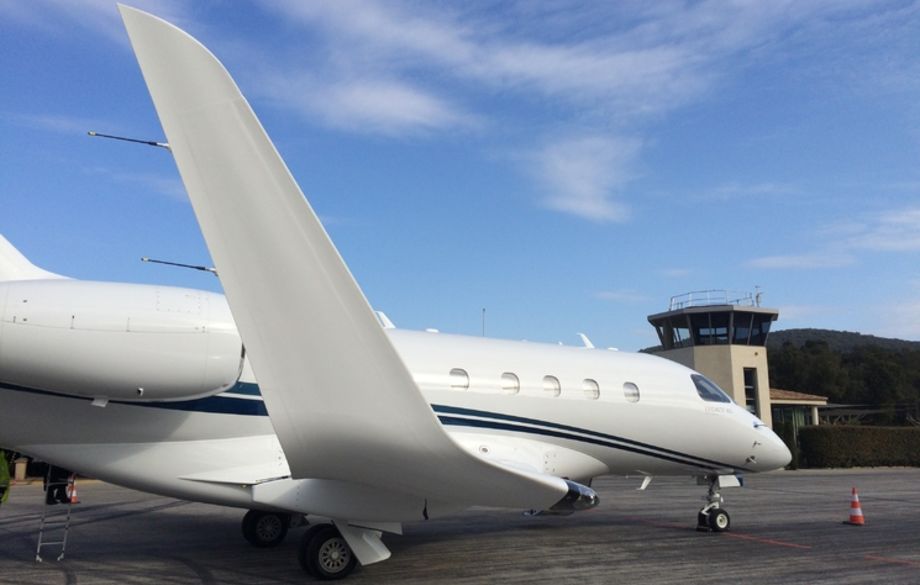 ASL's Legacy 450 approved to operate from La Mole Airport in St. Tropez
27/04/16 Embraer Executive Jets' new Legacy 450 has received approval to operate from La Mole Airport
São José dos Campos – SP – Brazil – April 14, 2016 –
Embraer Executive Jets' new Legacy 450 has received approval to operate from La Mole Airport, becoming the largest business jet capable of providing charter air service into and out of the popular European vacation destination in St. Tropez, France.
"The Legacy 450 provides a unique combination of advanced capabilities, operational flexibility, outstanding performance and greater cabin comfort to meet customers' business or travel needs," said Peter Griffith, Senior Vice President, Sales Europe, CIS & Africa, Embraer Executive Jets.
The aircraft met strict performance requirements to operate on the airport's short runway, surrounded by dense terrain and intense air traffic, during evaluation flights performed by the first EASA-registered Legacy 450 operated by Air Service Liege (ASL) and based in Brussels, Belgium. The results were validated by the French Civil Aviation Authority.
"We have been differentiating ourselves in the market by providing a premium service that takes our customers when and where they need to go. I'm glad we now can offer charter flights directly to La Mole in the largest business jets approved for this operation," said Stéphane Ledermann, Founder and CEO of Smart Air SA, the company that manages the Legacy 450 operated by ASL.
In a commercial operation, the Legacy 450 can land in La Mole airport with at least six passengers, or even more depending on favorable weather conditions, and take off with eight passengers onboard.
About the Legacy 450
The Legacy 450 is a mid-light business jet with a best-in-class 6-foot-tall flat-floor cabin. Four fully reclining club seats may be berthed into two beds for complete rest in a 6,000-foot cabin altitude. The optional in-flight entertainment system consists of a high-definition video system, surround sound, and multiple audio and video input options. Voice and data communications options are also available. The cabin includes a refreshment center at the entrance, a rear private lavatory with a vacuum toilet and an in-flight-accessible baggage area. The total baggage space is the largest in the aircraft's category.
The Legacy 450 is the first business aircraft in its segment with full fly-by-wire technology, featuring side-stick flight controls, the state-of-the-art Rockwell Collins Pro Line Fusion avionics suite with four 15.1-inch high-resolution LCD displays, and paperless operations capability, with graphical flight planning, Jeppesen charts and maps and a synthetic vision system. The optional Embraer Enhanced Vision System (E2VS) features a Head-up Display (HUD) and an Enhanced Video System (EVS).
The Legacy 450 is powered by two advanced, fuel-efficient Honeywell HTF 7500E turbofan engines, the greenest in their class.
Follow us on Twitter: @Embraer
About Embraer
Embraer is a global company headquartered in Brazil with businesses in commercial and executive aviation, defense and security. The company designs, develops, manufactures and markets aircraft and systems, providing customer support and services.
Since its founding in 1969, Embraer has delivered more than 8,000 aircraft. About every 10 seconds, an aircraft manufactured by Embraer takes off somewhere in the world, transporting over 145 million passengers a year.
Embraer is the leading manufacturer of commercial jets with up to 130 seats. The company maintains industrial units, offices, service and parts distribution centers, among other activities, across the Americas, Africa, Asia and Europe.
More news
Cooperation Agreement with Vaeridion Green Air Mobility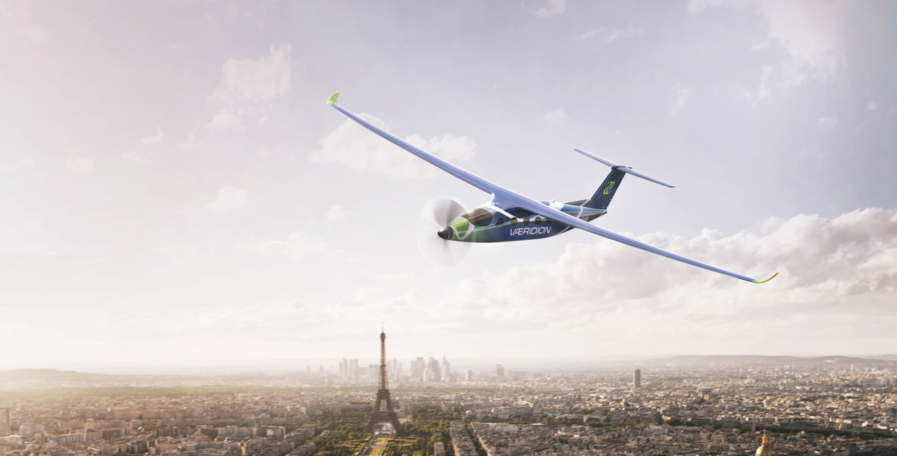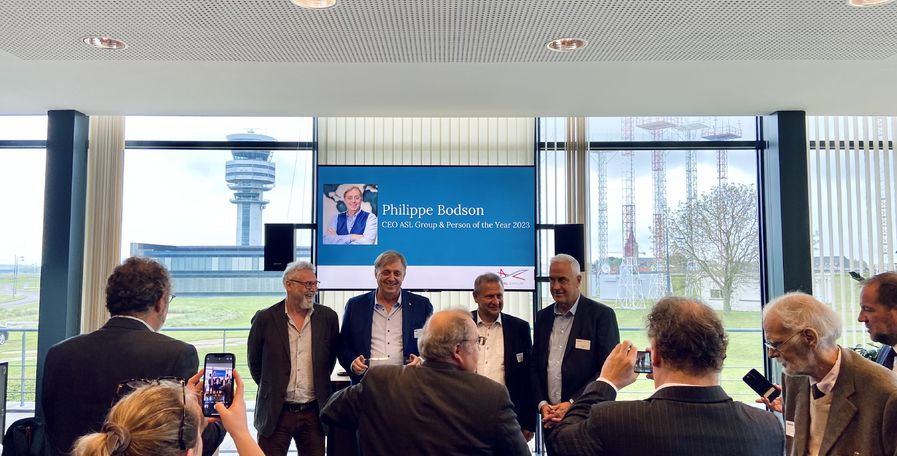 Do you wish to contact us?
For all inquiries or requests: visit our quote request page.