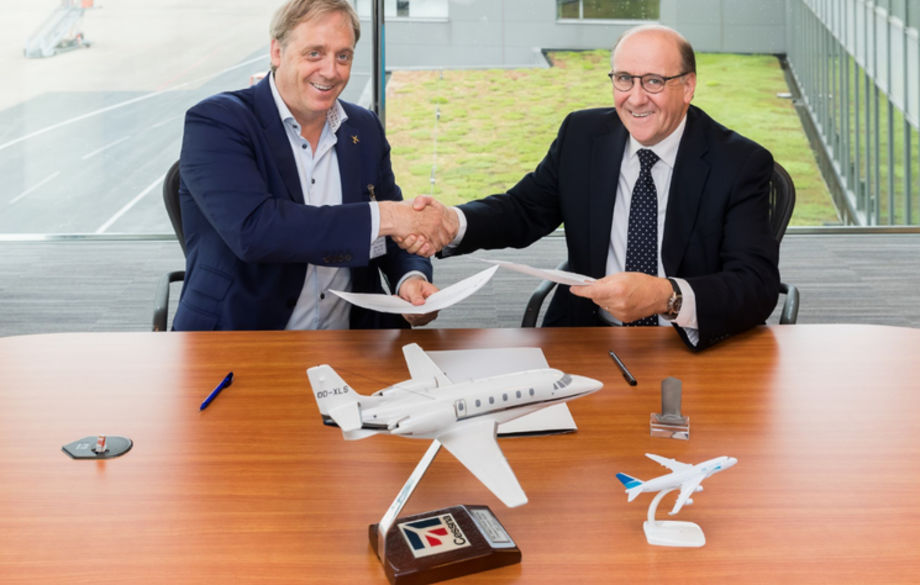 ASL Private Jet Services and ASL Airlines Belgium establish strategic partnership in Liege
29/05/18 ASL Private Jet Services and ASL Airlines Belgium have started a strategic partnership under the form a contract aiming at providing flight support services for the ASL Airlines Network with an ASL Group private jet based at the airport of Liege in Belgiu
Liege - Belgium, 16 May 2018
ASL Private Jet Services and ASL Airlines Belgium have started a strategic partnership under the form a contract aiming at providing flight support services for the ASL Airlines Network with an ASL Group private jet based at the airport of Liege in Belgium.
The agreement signed between the two companies concerns the chartering of a private jet belonging to ASL Private Jet Services at the airport of Liege, which will be used as a back-up solution for the urgent carriage of ASL Airlines' personnel or aircraft spare parts on the airline's European network.

The contract was signed in the ASL Airlines premises at the airport of Liege by ASL Private Jet Services' CEO, Mr. Philippe Bodson (left on picture above), and ASL Aviation Group's CEO, Mr. Hugh Flynn (right on picture above).

Although sharing a common name, ASL Private Jet Services and ASL Airlines (Air Services & Leasing) are two completely independent and separate companies. ASL Private Jet Services is a leading business jet operator with several bases in Belgium and in the Netherlands operating a fleet of more than 35 business jets. On the counterpart, ASL Airlines Belgium (a subsidiary of ASL Aviation Group, an Irish holding company specialized in cargo and air charter transportation), has recently taken over the activities of TNT Airways, a leading cargo airline based in Liege and operating on a worldwide network, on behalf of FedEx & TNT, among others clients.

The two companies are already exploring other business opportunities and forms of collaboration as ASL Private Jet Services intends to develop its activities on the airport of Liege, which the company considers as a strategical platform for the development of business aviation services.


About ASL Private Jet Services
ASL was founded in 1997 by Philippe Bodson and specializes in the organization and execution of business flights. Together with its Dutch subsidiary JetNetherlands, ASL Private Jet Services operates from 9 regional and national airports: Antwerp, Brussels-Zaventem, Brussels-Charleroi, Kortrijk-Wevelgem, Maastricht, Eindhoven, Amsterdam-Schiphol, Groningen and Rotterdam. ASL and JetNetherlands are members of EBAA (European Business Aviation Association) and employ a total of 150 people. The joint fleet consists of 35 aircraft.
More information: www.aslgroup.eu

About ASL Airlines Belgium & ASL Aviation Group
ASL Airlines Belgium (formerly known as TNT Airways SA) was founded in 1999 and acquired by ASL Aviation Group on 24 May 2016. One of its main activities is to supply the FedEx-TNT combination European network with the required aircraft numbers and aircraft types to meet their ever changing network schedule and volume requirements. The company also offers its fleet resources and services to third parties such as ACMI contract to airline, scheduled and unscheduled air cargo and passenger services worldwide. ASL Aviation Group is a dynamic and progressive aviation group, headquartered in Dublin, Ireland, with a global reach and operations on six continents. The group comprises eight leasing entities, various trading companies and nine airlines.
More information: www.aslaviationgroup.com
More news
Cooperation Agreement with Vaeridion Green Air Mobility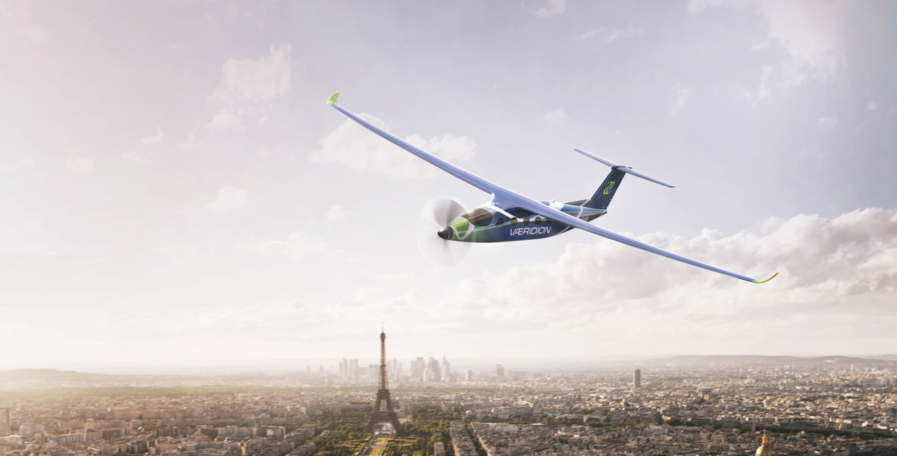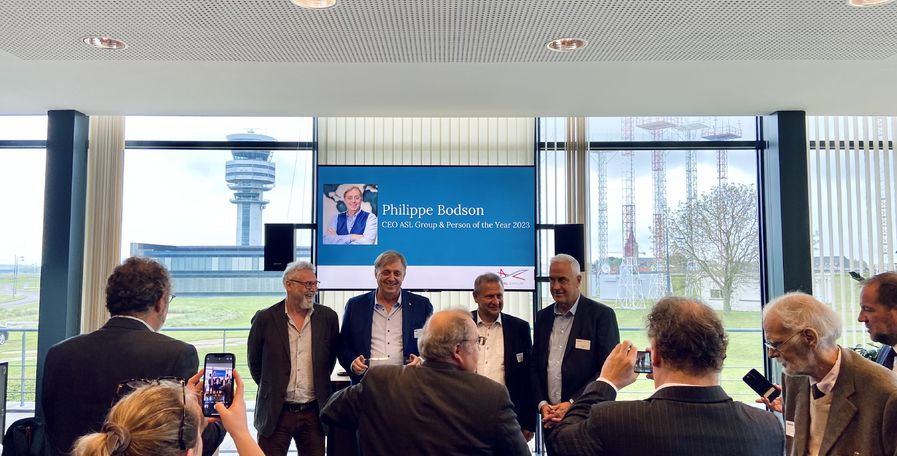 Do you wish to contact us?
For all inquiries or requests: visit our quote request page.