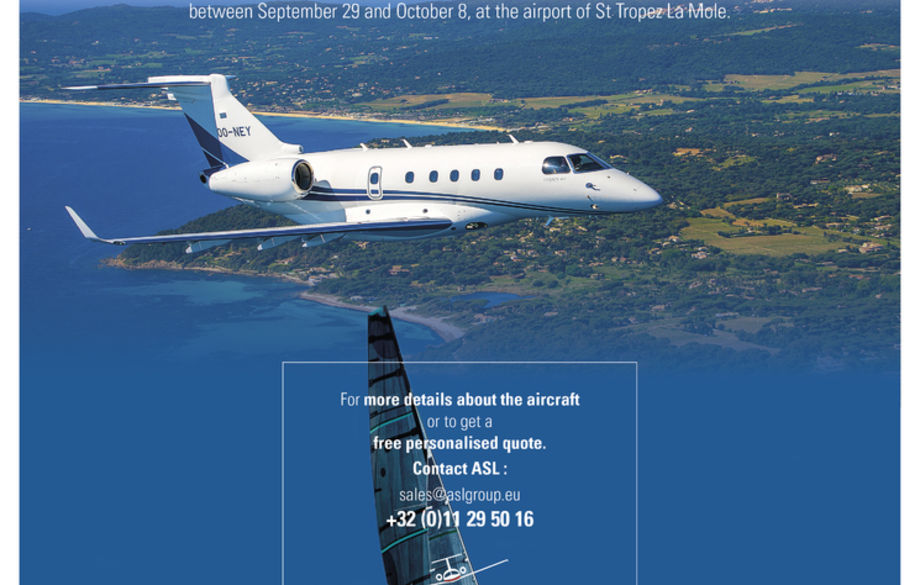 Meet ASL during "Les Voiles" in St Tropez
24/08/17 ASL will display its Legacy 450 during the unique event of "Les Voiles", between September 30 and October 8
For the second year in a row, ASL will base its Legacy 450 at the exclusive St Tropez Airport (La Mole), during the 2017 edition of "Les Voiles", which will take place between September 30 and October 8, in the most emblematic city and harbour of the French Côte d'Azur.
ASL has partnered with St Tropez Airport (La Mole) and Sky Valet to promote both the availability and the incredible performances of the Embraer Legacy 450, as well as the accessibility and the attractiveness of St Tropez airport to the visitors of "Les Voiles".
The aircraft will be available for visits as well as for charter flights during the entire event.
Each summer end, the breath of passion revives the famous port of St Tropez in the perspective of an exceptional week. In 2017, the rendez-vous of the Voiles de Saint-Tropez celebrates, for the 19th time, the association of traditional yachts with boats of the third millennium. More than 300 boats measuring up to 50 meters regattate each day in the bay of Saint-Tropez from the last weekend of September.
The mixture of classic yachts with modern boats is the main characteristic of Les Voiles and its true "trademark".
Just like the party and the many activities on land, widely open to Tropezians and to the public.
For more information about Les Voiles, CLICK HERE
To know more about the Embraer Legacy 450, CLICK HERE
More news
Cooperation Agreement with Vaeridion Green Air Mobility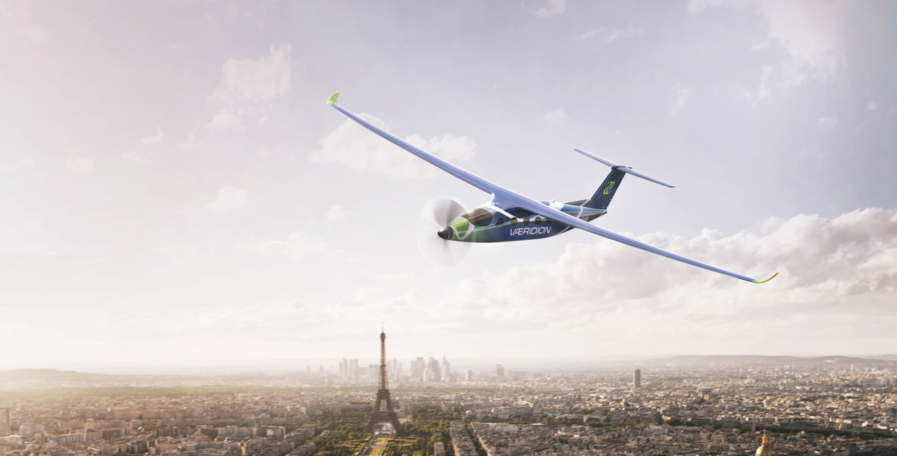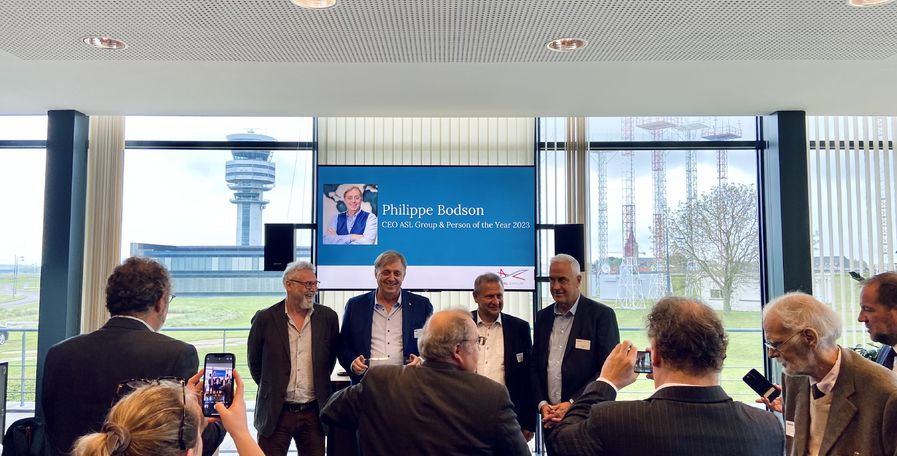 Do you wish to contact us?
For all inquiries or requests: visit our quote request page.