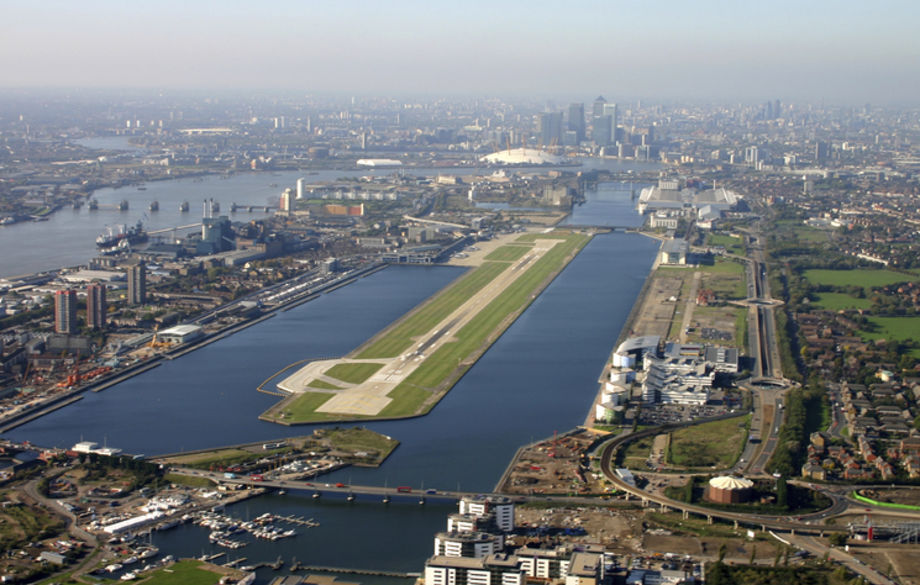 ASL's Legacy 450 approved to operate in London City airport
13/02/17 ASL has received the approval from the London Airport Authorities to perform commercial charter flights in and out of the famous airport of London City (LCY) with its Embraer Legacy 450
ASL has received the approval from the London Airport Authorities to perform commercial charter flights in and out of the famous airport of London City (LCY) with its Embraer Legacy 450, thereby becoming the first Legacy 450 (operator) in the world to obtain this approval (the stretched model Legacy 500 being already approved).
The aircraft, serial number 55010003, was delivered to ASL and its partner company Smartair in January 2016 and was the first Legacy 450 registered in Europe, also the first Legacy 450 to be offered on the charter market worldwide.

In spring 2016, the company announced that it had received approval to operate charter flights in and out of the challenging airport of St. Tropez (La Mole) on the French Riviera, where the aircraft was based during the entire summer season of 2016. The aircraft was recently retrofitted by Embraer with the new "Steep Approach Mode", allowing the aircraft to perform stabilized approaches with up to 6°steep angles (London City's final approach glide-path is 5.5°).
London City Airport is located in the Royal Docks in the London Borough of Newham, approximately 6 NM (11 km; 6.9 mi) east of the City of London. Due to the airport's proximity to Central London, it has stringent rules imposed to limit the noise impact from aircraft operations.
This, together with the physical dimensions of the 1,508 m (4,948 ft) long runway and the steep glideslope, limits the aircraft types that can use London City Airport.

This new achievement marks yet another very important milestone for the leading business jet operator ASL (also encompassing its sister company JetNetherlands). ASL's CEO, Mr. Philippe Bodson, hopes that this approval "will boost charter sales, especially for people willing to connect to London's economic heart, but also create new direct routes between unique destinations such as flights between London-City and St. Tropez (La Mole), which are currently impossible on most light, mid-size and super mid-size jets comparable to the Legacy 450, due to the very demanding aircraft performances required as well as for flight crew members, who require special training on both of these airports."
The Legacy 450 is a mid-light business jet with a best-in-class 6-foot-tall flat-floor cabin. Four fully reclining club seats may be berthed into two beds for complete rest in a 6,000-foot cabin altitude.
The optional in-flight entertainment system consists of a high-definition video system, surround sound, and multiple audio and video input options. Voice and data communications options are also available.
The cabin includes a refreshment center at the entrance, a rear private lavatory with a vacuum toilet and an in-flight-accessible baggage area. The total baggage space is the largest in the aircraft's category.
The Legacy 450 is the first business aircraft in its segment with full fly-by-wire technology, featuring side-stick flight controls, the state-of-the-art Rockwell Collins Pro Line Fusion avionics suite with four 15.1-inch high-resolution LCD displays, and paperless operations capability, with graphical flight planning, Jeppesen charts and maps and a synthetic vision system.
Download the aircraft spec sheet
The optional Embraer Enhanced Vision System (E2VS) features a Head-up Display (HUD) and an Enhanced Video System (EVS).
The Legacy 450 is powered by two advanced, fuel-efficient Honeywell HTF 7500E turbofan engines, the greenest in their class.
Media contact & public relations:
Maxime Wauters
+32 475 84 84 31
More news
ASL Group will fly the all-electric vertical take-off and landing jet, Lilium.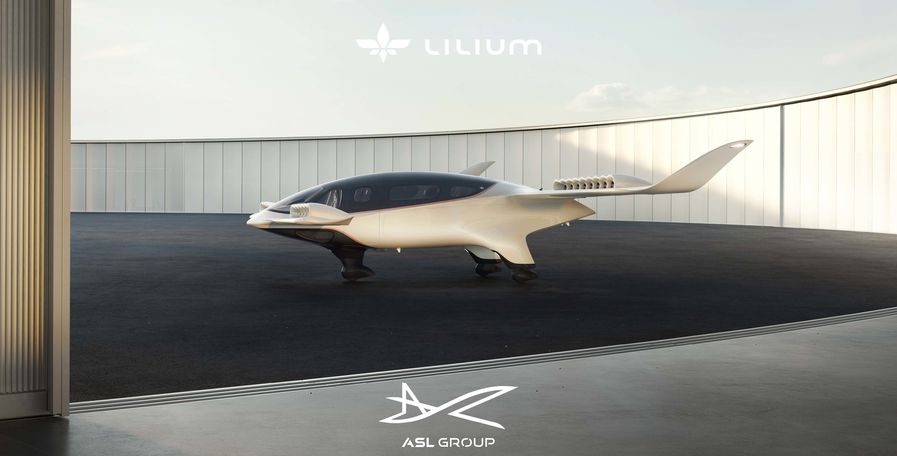 19/07 ASL Group signed an agreement with Lilium, developer of the first all-electric Jet.
lees meer
Do you wish to contact us?
For all inquiries or requests: visit our quote request page.