The Vision Jet highlights innovation and safety, therefore earning a Collier Award in 2017.
As the world's first "Personal Jet", this aircraft outranges all other competitors in its class. It is a true pleasure to travel with the Cirrus, for both pilots and passenger. Its largest in class cabin seats four adult passengers and two children.
The aircraft is equipped with comfortable modular seats that can be moved around easily. This allows to perfectly adapt the cabin to your business or private needs. The spacious tray tables, the unique panoramic windows and the 56cm multifunctional flat screen provide passengers with an exciting travel experience. Long objects such as skis can easily be stored in the aft cargo hold.
The Vision Jet also excels when it comes to safety, with unique safety features such as the revolutionary 'Safe Return Autonomous Landing System' and the 'Cirrus Airframe Parachute System' (CAPS), specifically designed to protect pilots and passengers.
This aircraft is reserved for Members of Blue Sky Club.
www.cirrusaircraft.com/aircraft/vision-jet

Download specifications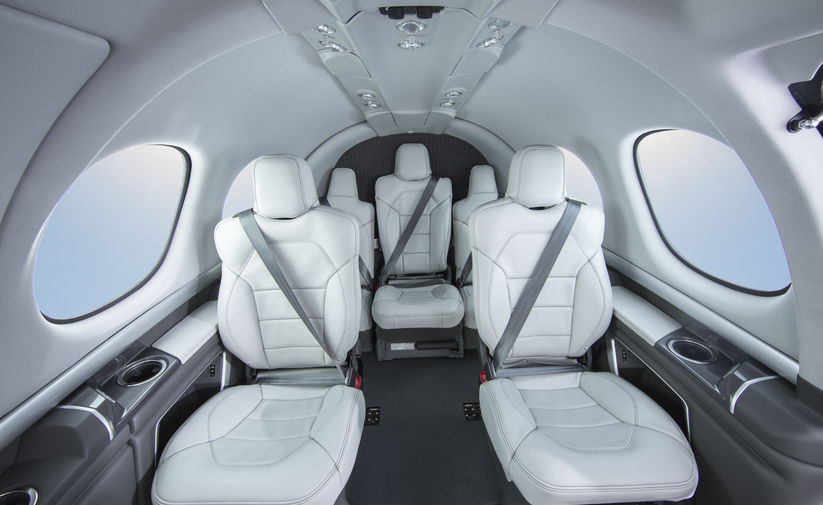 Special features
In-flight info
In-flight entertainment
Phone