The Cessna Citation Excel (Model 560XL) is a turbofan-powered, medium-sized business jet built by the Cessna Aircraft Company in Wichita, Kansas, USA. As a member of the widespread Citation brand of business jets, the Excel firstly evolved into the Citation XLS and afterwards into the Citation XLS+ models, being lighter and smaller.
With the success of Cessna's high-end Citation VII, the manufacturer discovered a new market for aircraft featuring the Citation X's while aiming at more traditional purposes and making it compete with twin-turboprop aircraft. Rather than being a direct variant of another Citation airframe, the aircraft was a combination of technologies and designs. To produce the XLS+, Cessna took the X's wide, stand-up cabin fuselage and shortened it by about 21 feet (6.4 m).
The Citation XLS+, or simply "Plus" configuration was upgraded with a completely revised nose design, similar to the one found on the Citation Sovereign and Citation X – aircraft also belonging to our fleet.
The XLS+ is flown by a crew of 2 pilots and is able to take up to 10 passengers on board the most spacious cabin of its kind. The typical corporate configuration, however is counting six to eight passengers.

Download specifications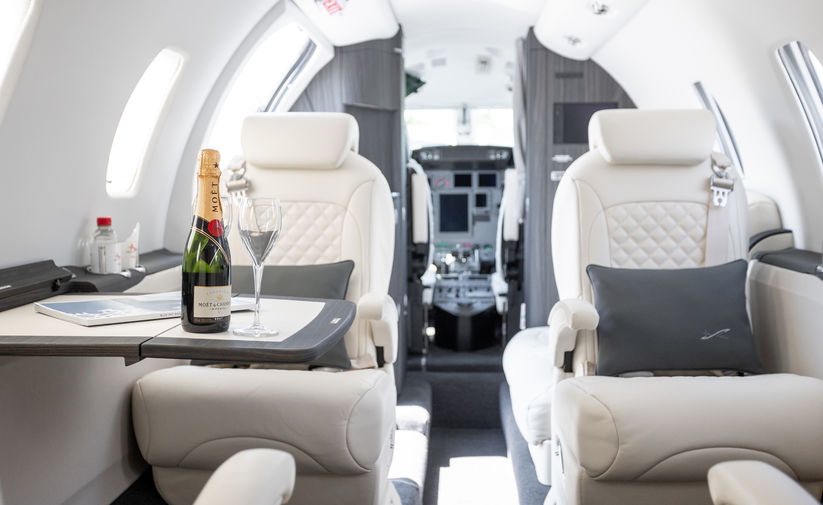 Special features
Mini-bar
Boiler
Toilet
In-flight info
Wifi
Phone