The Super King Air family has a long history: having been in continuous production since 1974, it has outranged all other competitors in its class.
In October 2008, Beechcraft announced updated versions of the B300 series (the King Air 350i) with important improvements to the passenger cabin. The noise level and overall comfort of the King Air 350i became, since then, competitive with those of light jet aircraft.
Finally, in 2009, the cabin of the B300 series was updated with controllers in the passenger seat armrests, allowing dimming the LED lights, darkening the windows, controlling iPod docks and manipulating high-definition video monitors. As of then, the cabin also included USB-ports, AC electrical receptacles and foldout tables for each passenger in the eight seats fitted.

Download specifications OO-OCA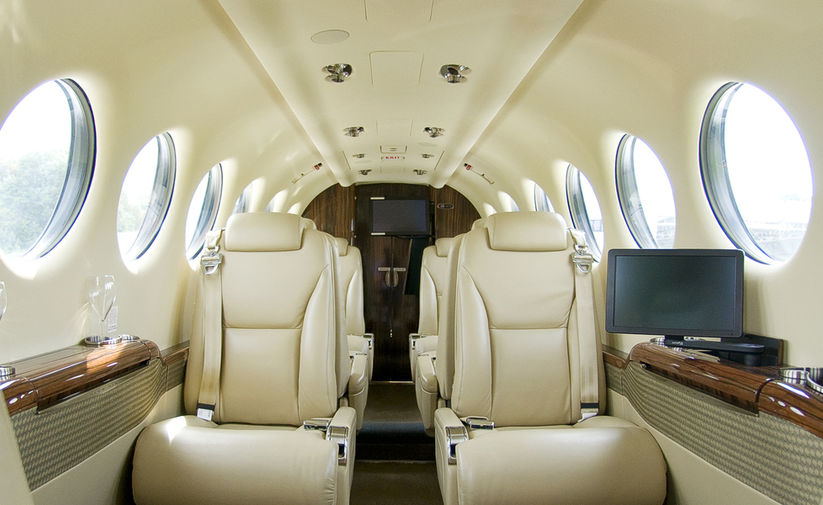 Special features
Mini-bar
Toilet
Phone
In-flight info